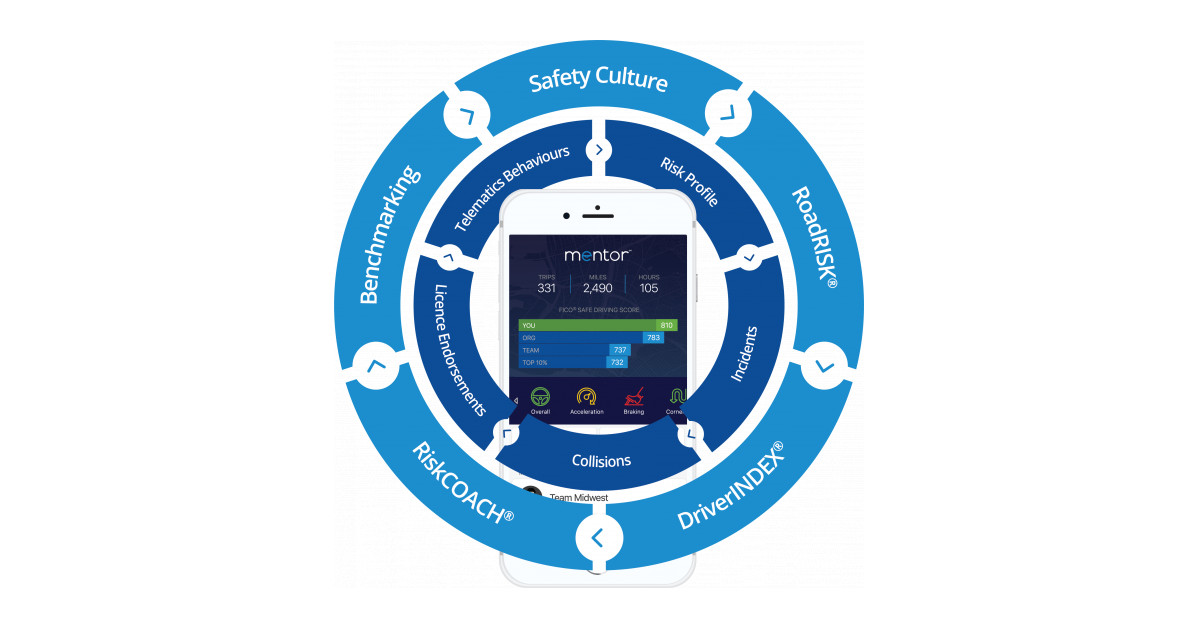 Press Release – updated: Feb 23, 2021 14:00 EST
MELBOURNE, Australia, February 23, 2021 (Newswire.com) – Innovation Group has announced a new partnership with eDrivingSM, a leading global provider of digital driver* risk management programs, to manage the sale, distribution and support of its MentorSM offering to Australian and New Zealand fleet owners and operators. 
Through the partnership, fleet operators and owners will have access to eDriving's award-winning driver risk management solutions that help reduce collisions, injuries, licence demerits and total cost of fleet ownership (TCO).
The Mentor by eDrivingSM smartphone application helps at-work drivers understand their risky behaviours like Acceleration, Braking, Cornering, Speeding, and Phone Distraction, one of the biggest threats to road safety today. The app uses the telematic sensors in iOS and Android smartphones to collect and analyse data on the driving behaviours most predictive of risk. Driver on-road performance is converted into an individual FICO® Safe Driving Score, which has been validated to predict the likelihood of a driver being involved in a collision. Personalised insights are provided to drivers after each trip, showing both positive and negative driving events, and, for the driver's review only, exactly where they occurred. Additionally, engaging, interactive micro-training modules are delivered directly to the driver 'in-app' to help drivers address and reduce identified risky behaviours.
Drew Schnehage, Managing Director at Innovation Group Australia, says, "Our main aim is to minimise the impact of on-road incidents and reduce vehicle down-time. But, more than that, we are committed to pre-empting collisions and reducing driver risk. The partnership will allow us to offer value-added solutions to the fleet industry that enables improved driver behaviour and risk management."
Lori Williams, Chief Revenue Officer at eDriving says, "We are thrilled that Innovation Group will be offering Mentor within eDriving's five-stage, comprehensive program that starts with embracing safety as a strategic imperative and building out a crash-free culture accordingly, to the Australian and New Zealand market. Our mission is to help our clients reduce collisions, injuries, licence demerits and Total Cost of Ownership, ensuring that all drivers return home safely at the end of each day." 
*References to 'driver(s)' or 'drives' includes drivers of cars, trucks and vans, and riders of motorcycles and two-wheelers
Innovation Group
Innovation Group delivers transformational expertise to the world's leading insurers, brokers, fleet managers and automotive manufacturers, helping them to open new growth frontiers with revolutionary solutions. Clients trust us to transform their claim management processes, manage critical vehicle and property incidents and generate more revenue through value-added services.
Media Contact
Malcolm Noyle
eDriving
eDrivingSM helps organisations to reduce collisions, injuries, licence demerits and total cost of fleet ownership through a patented digital driver risk management program.
eDriving is the digital driver risk management partner of choice for many of the world's largest organisations, supporting over 1,000,000 drivers in 96 countries. Over the past 25 years, eDriving's research-validated programs have been recognised with over 100 awards around the world.
Media Contact
Julie Farmer
Source: Innovation Group