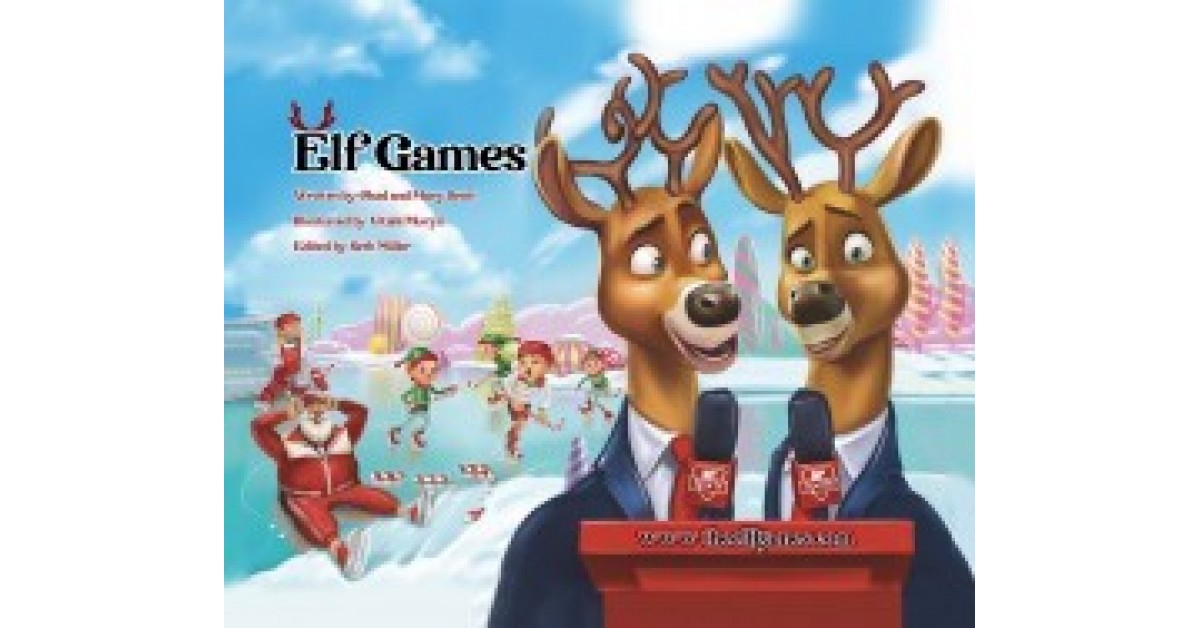 The entrepreneurial spirit is a common thread that's pulled Chad Scott and his family closer with the release of their new book 'The Elf Games'
Press Release – updated: Nov 5, 2020 07:00 EST
CHICAGO, November 5, 2020 (Newswire.com) – Author and entrepreneur Chad Scott continues to build on the strong business foundation he's created with the release of this year's hottest holiday children's book: The Elf Games. 
But, to get to this point in his book-publishing career, Chad started with the release of The Poster Boy: Small Towns, Big Ideas, and the Reality of Becoming an Entrepreneur. 
"I wrote, 'The Poster Boy' to give entrepreneurs a head start in business and learn how to create an organization that gives as good as it gets," said Scott, "Entrepreneurship isn't for the faint of heart and in this book, readers have the opportunity to learn from my stupid mistakes, ridiculous problems, and innovative solutions to come away with real-world hiring and funding advice and the motivation to start their business, today."
This solo venture ultimately moved him to build something with his family and, from there, they embarked on their book-writing adventure. 
"My experience writing The Poster Boy helped me recognize the opportunity to talk about the lessons and value of hard work and determination that were instilled in me as a kid," noted Scott. "This time around, I wanted to work on a book with my wife and kids that highlighted the importance of sports in children's lives and bring those lessons to life with a holiday theme."
The Elf Games is a story that emphasizes teamwork and Chad, along with his wife and kids, exemplified this lesson as they worked together to write this book for families all over the country. 
From The Poster Boy to The Elf Games, Chad's ultimate goal is to build a family business with the ones he loves while covering the topics that share fundamental lessons and values that are necessary to build a strong and empathetic society moving forward. 
Enjoy some quality family bonding over the heartwarming tale of The Elf Games this holiday season.
About 'The Elf Games'
From sportsmanship to empathy and everything in between, "The Elf Games" shares valuable and inspiring lessons within this beautifully written and illustrated holiday title. In fact, Peter Foyo has said "The Elf Games" is "The most beautifully illustrated and unique Christmas story for kids in 2020!" The holidays are around the corner and "The Elf Games," which combines education with entertainment, is the perfect story that young readers are sure to enjoy. 
CONTACT INFORMATION:
Tiffany Kayar
tiffanyPR@newswirecontact.com
Source: Chad and Mary Scott