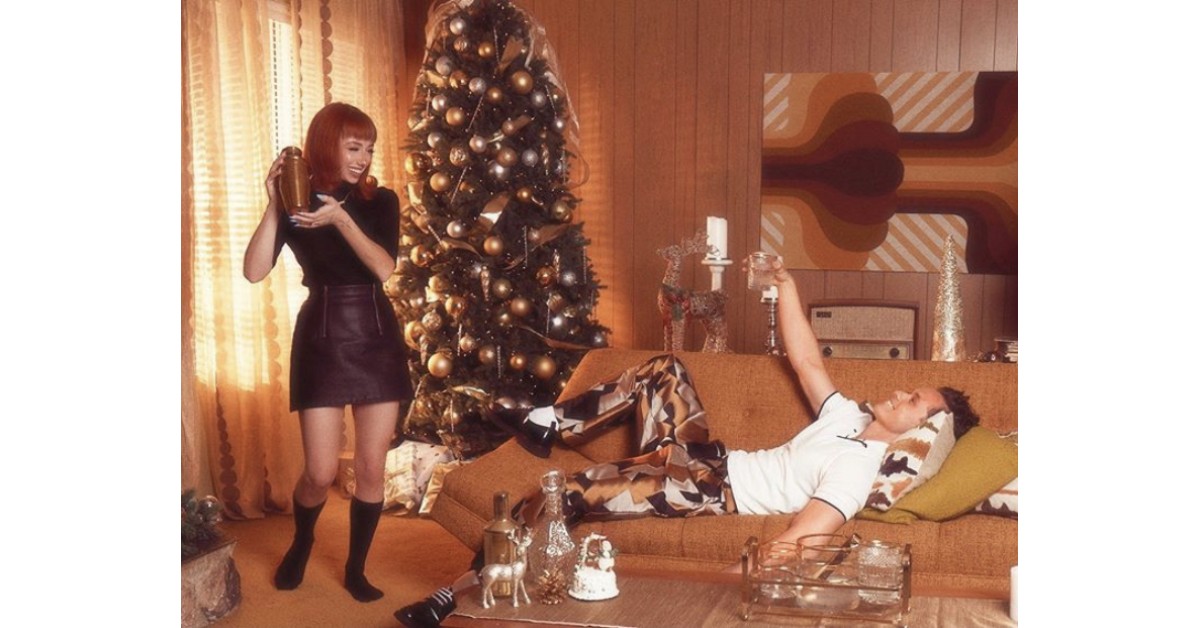 Press Release – updated: Nov 3, 2020 16:59 EST
LOS ANGELES, November 3, 2020 (Newswire.com) – Singer-songwriter and American Idol alumni Colette Lush teams up with singer-songwriter and producer John Lindahl to release their first duet "My List". The upbeat, soulful song will be released on Oct. 30 and will be featured on Lindahl's upcoming Christmas album. Recently, Lush released an EP titled "Lush: The Experience".
Co-Written by Lush and Lindahl, the song dives into the concept of love and the importance of investing in the people we care about. In the times we are facing, it is so important to come together and let the people close to us know how much we care about them. While connecting with loved ones might look different this holiday season, it is more vital than ever to care for one another and this song serves as encouragement in this difficult time to tell the people we love that we love them. "My List" takes the emotion of love and combines it with holiday cheer producing a sound that is sure to make audiences feel warm and full of the Christmas spirit.
"It's about wanting someone so badly you don't need any of the surface stuff," says Lush. "I want people to feel inspired to focus on the connections they have with their loved ones."
Lush's vocals capture the essence of the love and warmth of the holiday season making "My List" a must add to any Christmas playlist. With its throwback style and passionate lyrics, "My List" is sure to remind audiences of the classic Christmas songs we all know and love providing listeners with a sense of joy and warmth. The song not only demonstrates Lush's talent as a vocalist, but her skills as a songwriter as well and Lush and Lindahl's combined talent make this song a must listen this holiday season. 
"We wrote this song last year," says Lush. "When I came in to work on the second half, John asked me what I thought about a verse he wrote. The whole song feels very romantic and classic to me."
This song touches audiences with its message and theme reminding audiences of what matters during the holidays. The holiday season is a time of community and coming together with those we love and while that might look different this year, it is so important to be there for those important to us and this song serves as a reminder to continue to care for those we love. "My List" launches on all streaming platforms Oct. 30.
###
About Colette Lush 
Colette Lush, born in Texas and raised in Orange County, CA, has been steamrolling obstacles and leaving crowds in awe with her strong vocals and captivating stage presence. In January 2016 Lush earned praise from American Idol judges. Since then, she has graced a multitude of Los Angeles stages and recently released her second official body of work. 
Media Contact:
Amanda Pappalardo​
Public Relations Specialist
amanda.pappalardopr@gmail.com
Source: Amanda Pappalardo