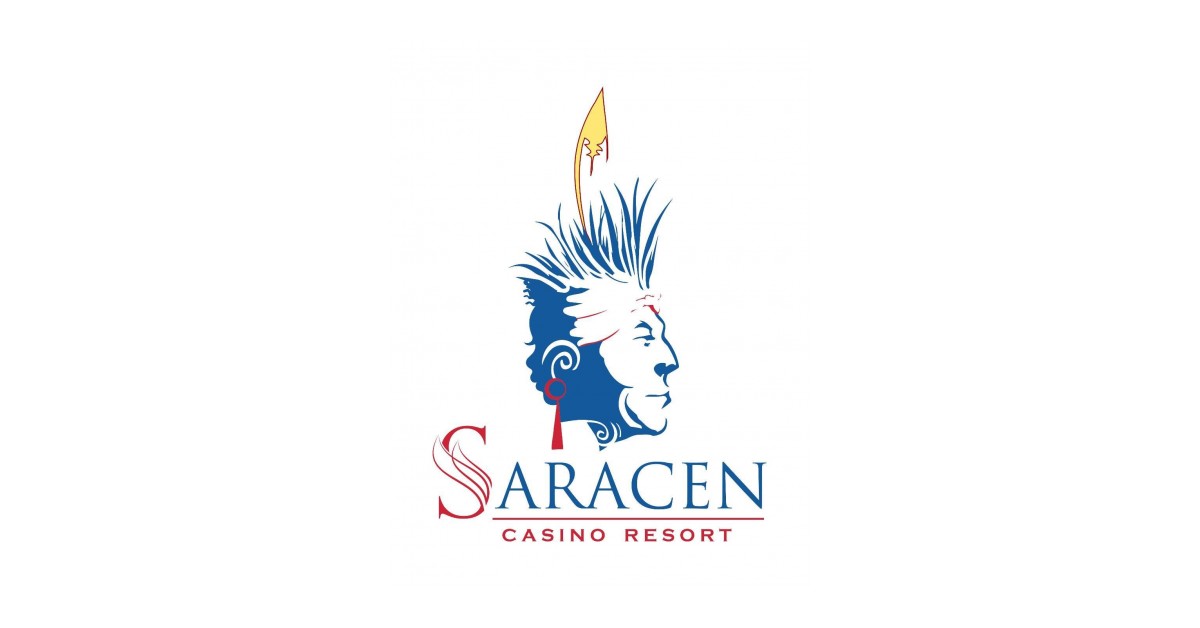 Press Release – updated: Oct 15, 2020 09:00 EDT
PINE BLUFF, Ark., October 15, 2020 (Newswire.com) – The Saracen Casino Resort logo's design, created by Chairman and graphic artist Barry Linduff, pays homage to the two primary historical cultures of the south-central Arkansas Delta around Pine Bluff: 1) That of the Native Americans, as seen in the right-side facial profile of a Quapaw man. The traditional "swirl" patterns that appear on the left and lower areas were commonly used on Quapaw pottery; and, 2) on the left side, the facial profile of an African-American woman, to honor the history and heritage of the region's enduring African-American influence.
The casino resort is named after the beloved Quapaw Chief Saracen who died in 1832 and was buried, at his request, in Pine Bluff, Arkansas, part of the Quapaw's original homeland for hundreds of years prior to relocation to northeast Oklahoma.
The new Saracen Casino Resort is proud to announce the Grand Opening is Oct. 2, 2020. Saracen Casino Resort will offer 2,000 slot machines and an additional 300 machines at Saracen Annex located across the street as well as 30 table games; poker play; Sports book, with a variety of tournaments; big-ticket giveaways; six fabulous restaurants; live entertainment; special event outdoor venue; 15,000+ square feet of event facilities for indoor concerts, special events and banquets; and a premium 300-room hotel tower to offer guests the luxury of over-the-top accommodations.
Follow Saracen Casino Resort on Facebook for current updates.
Source: Saracen Casino Resort