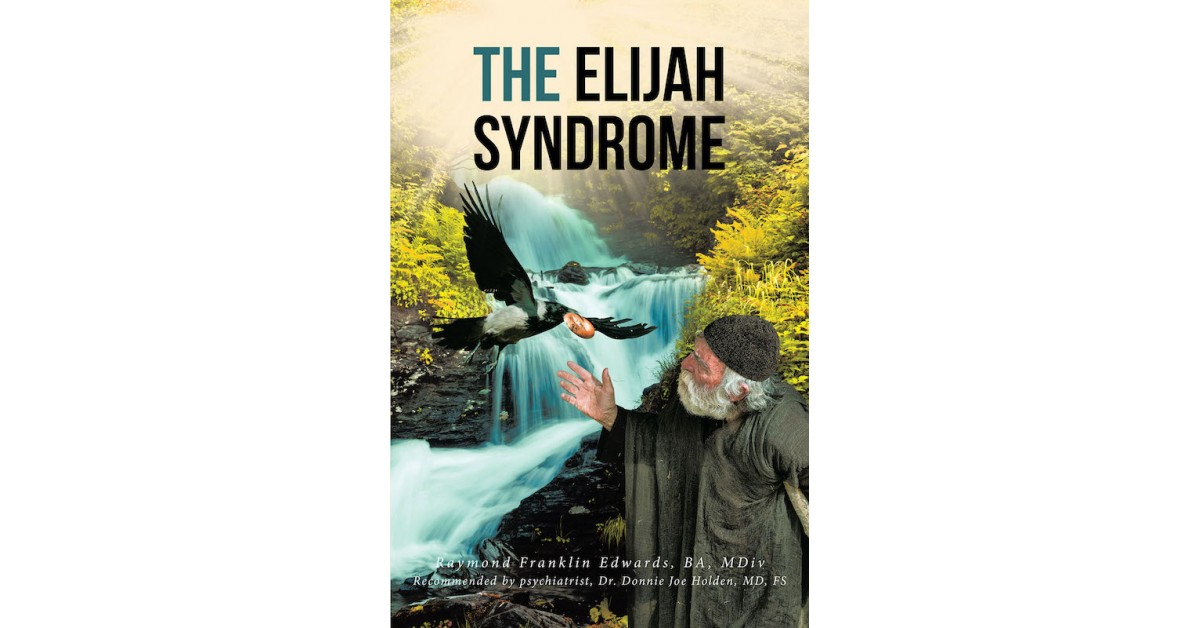 Recent release 'The Elijah Syndrome' from Covenant Books author Raymond Franklin Edwards, BA, MDiv is a comprehensive account that shares the insights of a minister and his dealings and understanding of a bipolar disorder.
Press Release – updated: Oct 14, 2020 06:00 EDT
NEW YORK, October 14, 2020 (Newswire.com) – Raymond Franklin Edwards, BA, MDiv, a dedicated writer with a bachelor of arts from Southwest Baptist University, Bolivar, Missouri, and a masters of divinity from Southwestern Baptist Theological Seminary, Fort Worth, Texas, has completed his new book "The Elijah Syndrome": an astute narrative that imparts teachings on biblical references on bipolar disorder and how this impacts a minister's faith-driven life and evangelization.
Raymond writes, "Elijah was perhaps the greatest prophet of the Old Testament. The Hebrew people revered him as such. Yet the book of James tells us he was still a man with weaknesses, not so different from many of us today.
Chapter 6 deals at length with the experience of Elijah the prophet and his experience on Mount Carmel as he faces the prophets of Baal. His experience and subsequent reaction provide an interesting analogy of a bipolar episode. The author does not imply that Elijah was bipolar but suggests there are valuable lessons that can be drawn from the event. Elijah does exhibit many of the classic symptoms of a bipolar condition.
First Kings 18–19 is the biblical material drawn from, with additional comments from James 5:17–18. As you read chapter 6, you will understand the reason for titling this book 'The Elijah Syndrome.'
Published by Covenant Books of Murrells Inlet, South Carolina, Raymond Franklin Edwards, BA, MDiv's new book exemplifies the prophet Elijah and his divine circumstances that prove the reality of bipolar disorder within ministries.
This book assures well-founded preaching of the awareness of the bipolar disorder within the Holy Word that reveals the weakness in one's worldly body that eventually uplifts the soul toward a state of grace and purpose.
Readers can purchase "The Elijah Syndrome" at bookstores everywhere or online at the Apple iTunes store, Amazon, or Barnes and Noble.
Covenant Books is an international Christian-owned and operated publishing house based in Murrells Inlet, South Carolina. Covenant Books specializes in all genres of work which appeal to the Christian market. For additional information or media inquiries, contact Covenant Books at 843-507-8373.
Source: Covenant Books