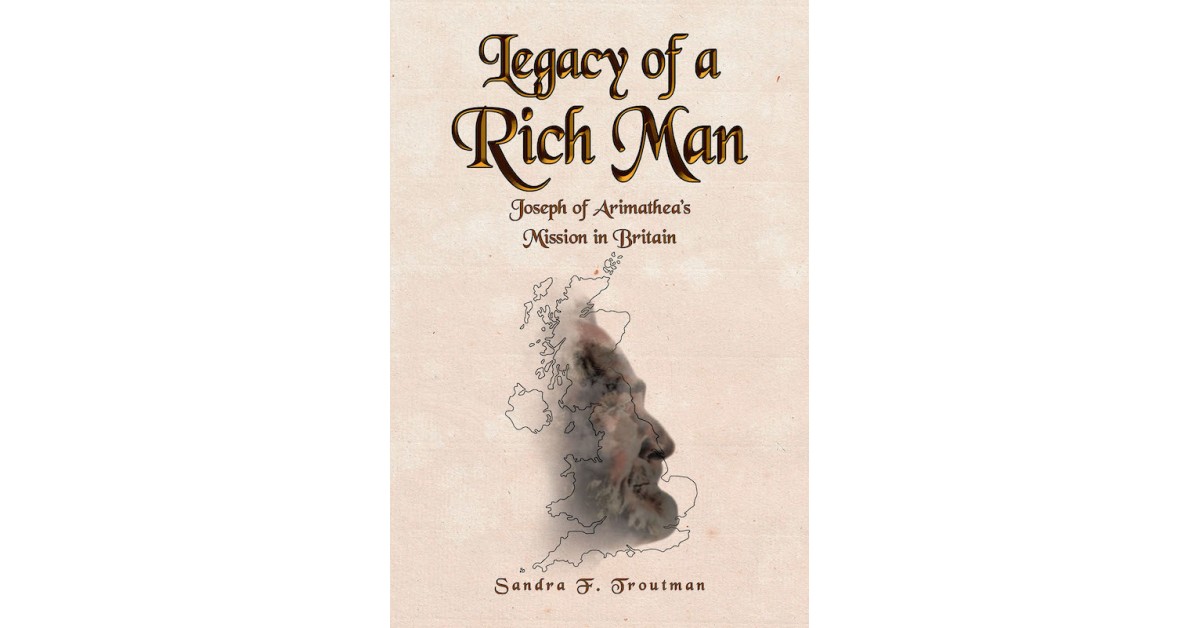 Recent release 'Legacy of a Rich Man' from Covenant Books author Sandra F. Troutman is a thought-provoking narrative that tells the life's journey of Joseph of Arimathea in Britain after laying Jesus Christ to rest at the tomb he provided.
Press Release – updated: Sep 25, 2020 06:00 EDT
GALLATIN, Tenn., September 25, 2020 (Newswire.com) – Sandra F. Troutman, a British history enthusiast, has completed her new book "Legacy of a Rich Man": a gripping recounting of the legend of Joseph of Arimathea's life and legacy in Britain after the death and burial of Jesus Christ.
Sandra writes, "'Legacy of a Rich Man: Joseph of Arimathea's Mission in Britain' was ignited by the biblical account of the man who gave Jesus his burial tomb after the crucifixion as it appears in the four Gospels and prophecy in Isaiah 53. This story was fueled by the legend of Joseph in Britain. It was enhanced by Roman/British archaeological history.
Although Joseph of Arimathea appears in all four Gospels, no details are furnished about his prior life, family, or relationship to Jesus and the disciples.  The lack of in-depth biblical information about Joseph made it possible to imagine him with a plausible life as a church founder during the first-century-AD Roman occupation in his adopted land of Britain.
A cast of characters ranging in age from teens to senior adults infuses the story with love, loss, humor, and adventure.
The good news of salvation is woven throughout the story.
FYI…there are also dogs in the story."
Published by Covenant Books of Murrells Inlet, South Carolina, Sandra F. Troutman's new book imagines the scenarios in which Joseph of Arimathea reveals his involvement with the divine that paved a path of grace and purpose.
Witness the impactful legend of Joseph of Arimathea that made him one of the founders of Christianity that changed the lives of those around him as well as the course of history for Britain.
Readers can purchase "Legacy of a Rich Man" at bookstores everywhere or online at the Apple iTunes store, Amazon, or Barnes and Noble.
Covenant Books is an international Christian-owned and operated publishing house based in Murrells Inlet, South Carolina. Covenant Books specializes in all genres of work which appeal to the Christian market. For additional information or media inquiries, contact Covenant Books at 843-507-8373.
Source: Covenant Books