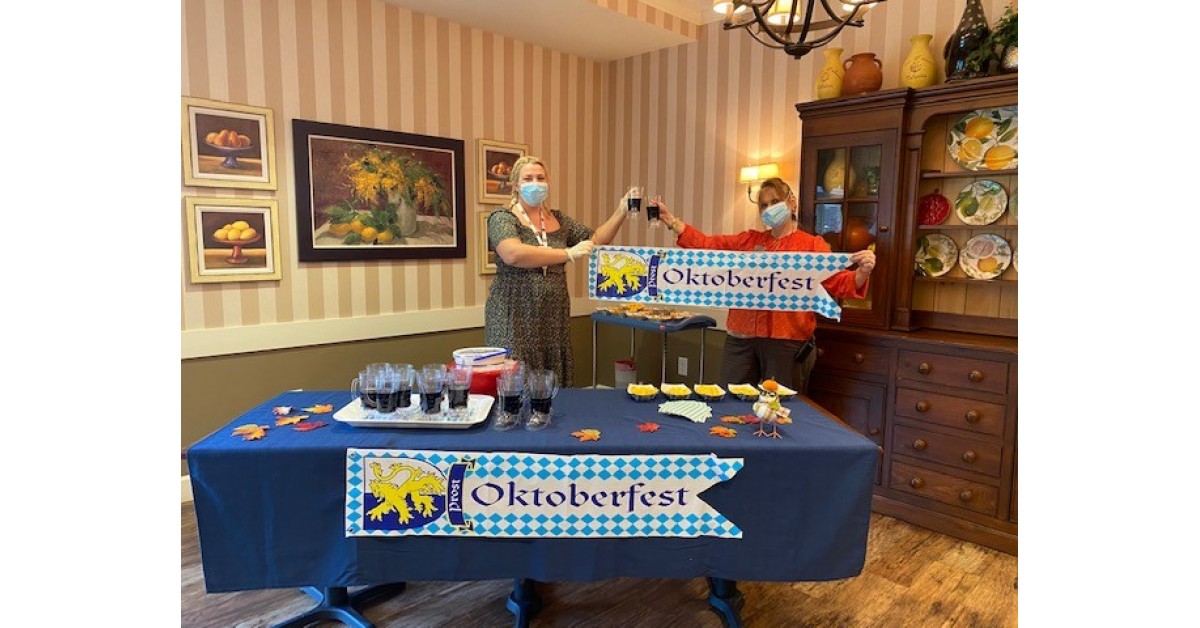 Press Release – updated: Sep 23, 2020 14:00 EDT
MIAMISBURG, Ohio, September 23, 2020 (Newswire.com) – This year has been a challenging one. The COVID-19 pandemic has changed how we live, work, and interact with each other. The senior living industry has faced unique challenges, requiring every person working in long-term care to step up and go above and beyond expectations and for residents to discover new ways to remain engaged in life. 
So River Oaks took the opportunity of National Assisted Living Week, which runs from September 13-19, to celebrate its staff and residents, who have maintained a strong community committed to each other's health and well-being. The theme of this year's week was "Caring is Essential," which highlights the important role caregivers play in the life of senior living communities across the country. 
At River Oaks, staff members and residents have risen up to the COVID-19 challenge in unprecedented ways. They have been the support system that has bridged both families and residents during these difficult times. Staff members have created new ways to create meaningful moments for residents, including facilitating video chats with family members and creating virtual events and activities. Residents have maintained a positive attitude and found their own new ways to stay active and continue finding purpose and meaning in life.
"As often happens in times of challenges, the people in our community – including staff, residents and families – have grown closer and demonstrated unbelievable creativity and commitment in maintaining a safe, healthy and engaged community," said Aleashia Wood, Administrator. "We're pleased to take the opportunity of National Assisted Living Week to celebrate everyone's achievements." 
About River Oaks
River Oaks is a senior living community located in Miamisburg, Ohio that specializes in creating a stimulating and meaningful living and care community for those living with memory loss. River Oaks is part of JEA Senior Living, a senior living company that manages, consults with and owns communities throughout the United States and Canada.
Source: River Oaks Alzheimer's Special Care Center