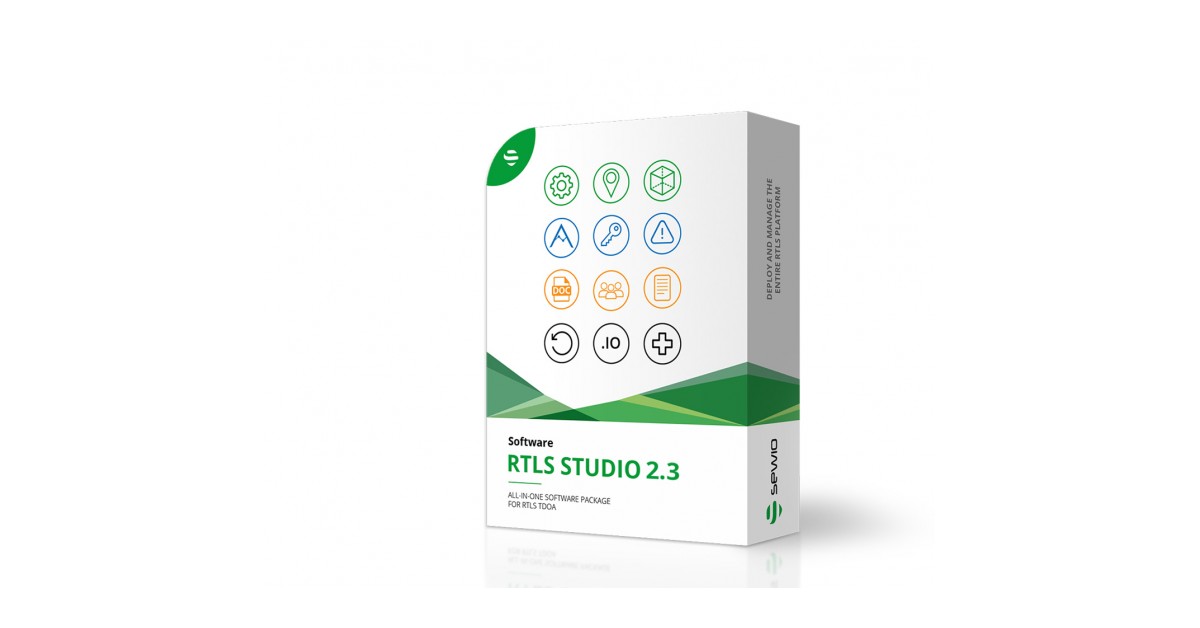 Press Release – updated: Sep 14, 2020 05:00 EDT
HUNTSVILLE, Ala., September 14, 2020 (Newswire.com) – Sewio, a UWB-based real-time location system (RTLS) vendor, has released the latest version of its flagship software, RTLS Studio 2.3. Bringing up to 10 times greater performance, increased flexibility and optimizations for large-scale enterprise projects, its improved usability means customers and partners can handle and surpass the expectations of any indoor location tracking project, no matter the size or use case.
As most modern computer works on multiple CPU cores, often four or more, RTLS Studio exploits the hardware's capabilities to shorten location calculations and track a higher number of objects simultaneously. The evaluation test showed that the software can handle from 3.5 to 10x more tags depending on the API output, and this means that Sewio's customers can seamlessly meet and expand their RTLS projects to cover new use case without placing an excessive strain on their server's performance.
In addition to this almost unlimited expandability, the software includes TCP Sync gen2 to ensure anchors remain synchronized to deliver reliable sub-meter positioning accuracy. It achieves this by allowing synchronization to pass through multiple routers, providing greater flexibility in network deployments. Plus, with the platform's use of its ready-made Docker container, it offers users an operating-system-agnostic solution to deploy on any server OS or take advantage of Linux's better performance capabilities when compared with virtual machines.
"By offering true enterprise scalability, we are providing clients and partners with a future-proof solution that delivers and supports expansion, regardless of scale or use cases," explains Milan Simek, CEO at Sewio Networks. "This level of power means clients are adopting technology that grows as their needs do."
To read the full story, visit: https://www.sewio.net/rtls-studio-2-3-significantly-boosts-performance-and-increases-flexibility
About Sewio Networks
Sewio Networks is the manufacturer of a real-time location system (RTLS) for indoor tracking that drives business results for companies in the intralogistics, retail, sport, entertainment and livestock industries. The Sewio system is built on ultra-wideband technology (UWB) and delivered with RTLS Studio, remote management and visualization software. 
It gives partners and customers a precise, easy-to-integrate, reliable and fully scalable IoT solution for indoor tracking that allows process visibility, boosts production efficiency, simplifies the inventory process and increases safety. Founded in 2014, Sewio is headquartered in the Czech Republic with offices in Germany and France. Sewio has 70+ system integration partners and powers customers in 37 countries. Customers include: Volkswagen, Budvar, Pirelli, Matador, TPCA, Škoda.
Source: Sewio Networks