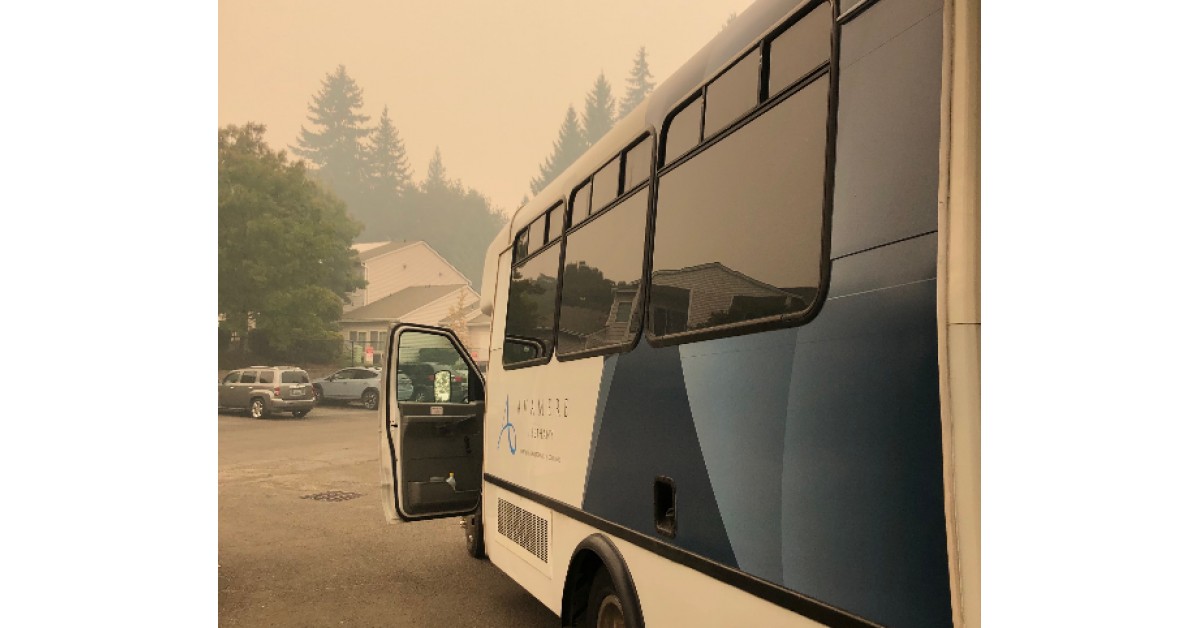 "The teams were ready and prepared, their evacuation plans in place, and they mobilized immediately," stated Sarah Silva, Division President of Avamere Living Community-Based Care. 
Avamere staff across Oregon acted immediately, driving buses to evacuate residents, transferring medical equipment, making bed arrangements, and more.  
In an email to several Avamere staff on the night of the evacuations, Silva stated, "Thank you will never be enough, but it's what I have to offer this team tonight. My complete and wholehearted thank you for being such incredible human beings. There's no one else I'd want to go through 2020 with." 
Residents evacuated to various Avamere communities across Oregon, including Avamere at Park Place in Tigard, Avamere at Seaside in Seaside, Avamere at Sherwood in Sherwood, The Stafford in Lake Oswego, and more. Some residents have evacuated to family members' or friends' homes, while most residents remain with Avamere. 
Resident and patient safety remain a top priority, and Avamere leaders are monitoring city, county, and state updates as they become available. Staff in individual locations are reviewing emergency evacuation procedures and making appropriate plans if and when needed.
Visit Avamere's website or Facebook page for additional updates as they become available. If you have a question or concern, please call the senior community or local office directly. 
About the Avamere Family of Companies