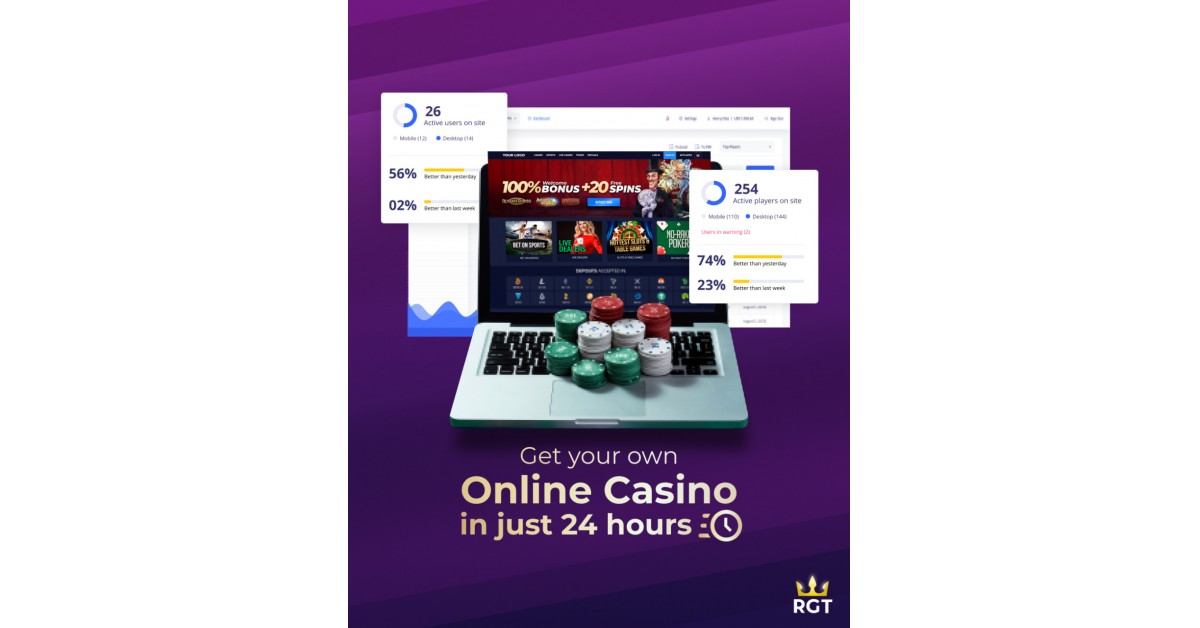 Press Release – updated: Sep 10, 2020 07:00 EDT
PANAMA CITY, Panama, September 10, 2020 (Newswire.com) – Many warned us that we should not do this. Some even said we can not do this. But we did it anyhow.
Democratizing online gambling doesn't make you a lot of friends in this "old boy network" industry. For too long the barriers of entry to owning your own online casino have simply been out of reach for the ordinary entrepreneur. Typical turnkey casino and sportsbook platform sellers have gotten rich over the past several decades on fat margins that are nowhere near typical for SaaS products. Enter RGT.com to change the game!
Save tens of thousands of dollars versus the competition.
So why the disparity? It is because the industry is very tightly controlled by a few key players and they have a stranglehold on the market. While you can license software for a typical e-commerce store for a few hundred dollars a month, the online casino behemoths want you to believe that you need to pay $50,000 or more for a decent gaming platform. Once you pay that, don't forget about the monthly minimum payments of $5000 or $10,000. Miss a payment and say goodbye to your platform and your investment.
RGT Gamecloud changes the game.
This is not hyperbole to say "The World's First $995 Online Casino & Sportsbook". There's literally no competition within even 10x the price that we charge. Of course, it is a limited time offer. We cannot do this forever, but if you buy now then you will not only save over 90% off our already lowest price on the market, but you will lock in our low monthly minimum of only $500. This means that with only a few thousand dollars a month in action, you can have your own profitable online casino and sportsbook with thousands of games from the leading developers, including live dealers and in-game sports betting.
Only pay when you make money!
Our simple and transparent pricing model means that you only pay when your players lose money. You pay only 15% of your monthly gross gaming revenue (GGR). For a little more, we will include all of the top gaming brands on your site. Hosting is free, and so is access to all of our proprietary sales, marketing and player management tools. All you need to provide is a domain name and a logo. Don't think about it too long, because it is unclear how long we will be able to offer this kind of pricing.
Visit rgt.com/gamecloud to get your very own casino and sportsbook for only $995 today, poker too!
____________________
RGT Global Inc. is a leading provider of gaming and financial technology products and services. Its brands include Gamecloud, CasinoHosting.com, CryptoBet.com, CasinoLicense.com, Leviathan Games Studio, TPAY Secure Checkout, eFIN Trading, Cointeller, Infinitesimal and RGT Prime. For business development and media inquiries, please contact sales@rgt.com.
Source: RGT.com