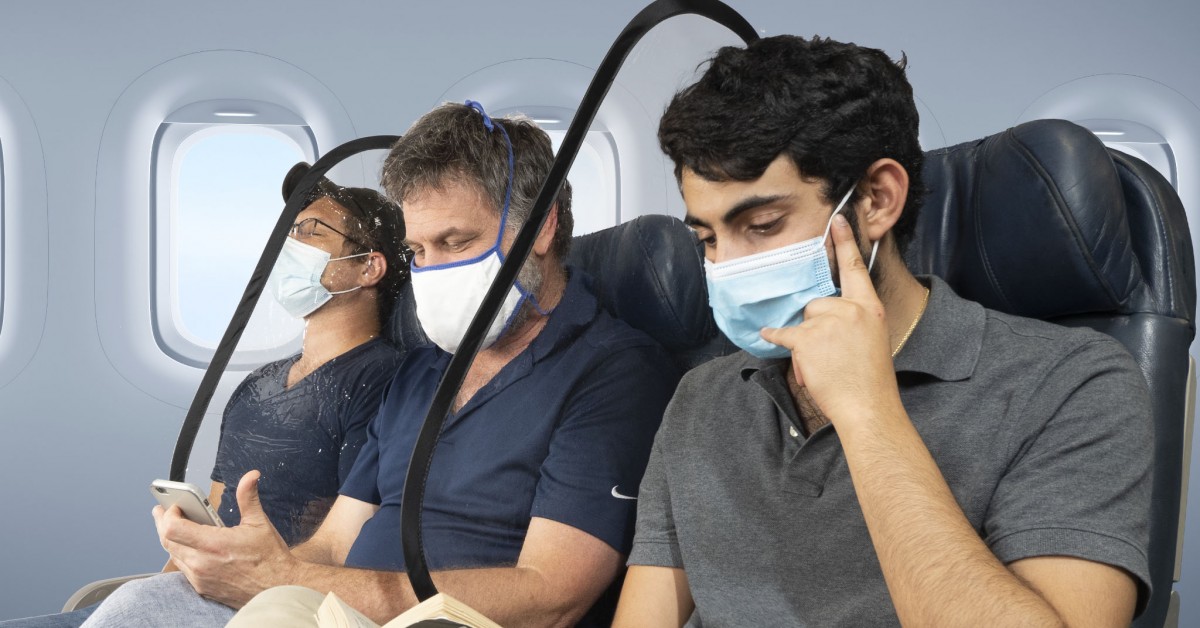 Florida-based company releases the next big thing in air travel for 2020 … and the foreseeable future
FORT LAUDERDALE, Fla., September 8, 2020 (Newswire.com) – At the time of publishing, there has been no consensus among the major airlines and the CDC regarding travel protocol. Some airlines are allowing middle seats; some are not. Either way, 6-foot distancing is nearly impossible in an airplane cabin. With the newest product from stauberbest.com, travelers can divide the space between passengers so that direct oral excretions are contained. These can be caused by sneezing, coughing, eating or talking. The "Airplane Sneeze Guard" fits in a carry-on and installs in seconds. Then the user can relax and enjoy the flight in safety, without worrying about adjacent passengers' hygiene. Current airline protocol is great, but it doesn't address the problem of mask-less eating or drinking. Take the extra step in keeping travel safe.
The "Airplane Sneeze Guard" can be purchased at https://stauberbest.com/products/skyshield.
Source: STAUBER Best