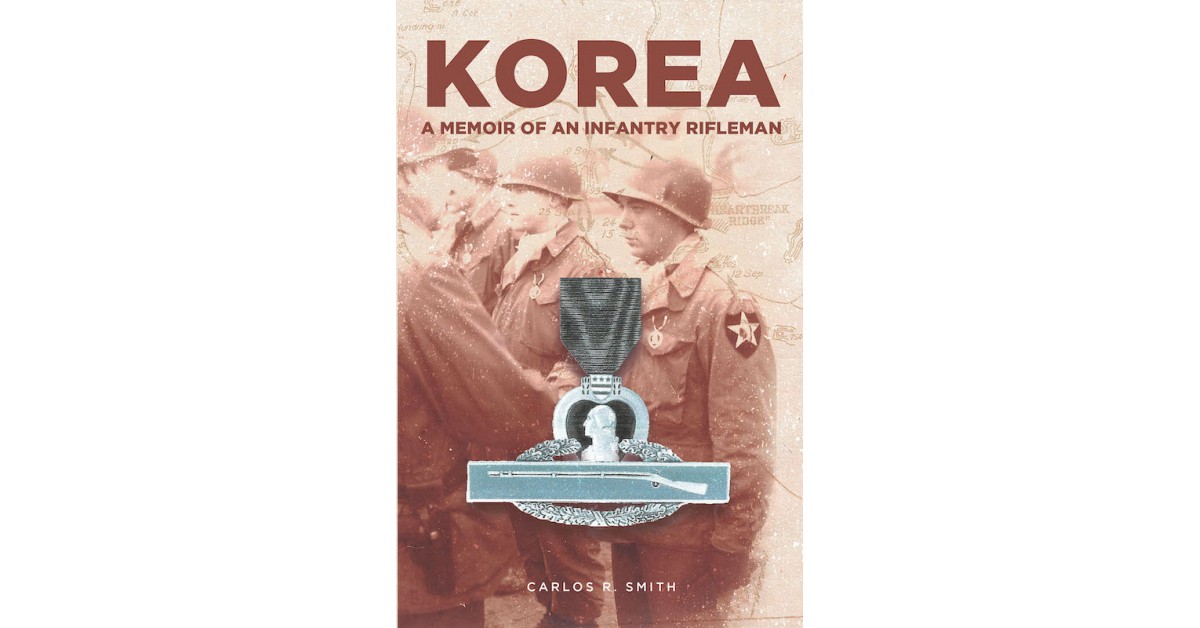 Recent release "Korea" from Covenant Books author Carlos R. Smith is a gripping account of a soldier as he recounts his lifetime of wars, battles, and journey home.
Press Release – updated: Sep 8, 2020 06:00 EDT
SMYRNA, Ga., September 8, 2020 (Newswire.com) – ​​Carlos R. Smith, a 90-year-old avid reader who closely follows politics and current events with a special interest in US foreign policy, has completed his new book, "Korea": a riveting tale about risking lives, breaking grounds, and relentless wars.
Carlos writes, "This is a story of one man's journey from civilian life, soon to be an Infantry Rifleman, and then to the front lines of the Korean War and his return home. I invite you to follow along as I tell my story.
"War is Hell. This is a time-worn expression that really means nothing. Words are intended to paint a picture in your mind but, in this case, no mental images appear. The reason being of course no one has ever seen Hell and returned to describe it. Similarly, men who go to war, experience war and return find it impossible to describe for an entirely different reason. They have seen it, experienced it, but find it indescribable. Someone once said, 'war is about killing people and breaking things' Perhaps that description is what we should look to as an answer. This may be as close as the reader or anyone else will ever get.
"My story is about killing people and breaking things. It is about taking the high ground or holding what you have. It is about search and destroy patrols into no man's land; it is about war. I will not attempt any further description.
"I invite you to travel with me and with your mind's eye look into the abyss of a man-made hell, not just one but several. Heart Break Ridge, Bloody Ridge, and the Punch Bowl, where you look death in the face only to have death, for now, look away. To now know that during the battle for Heart Break Ridge, in slightly less than 30 days, the 23rd Regiment, Second Infantry Division suffered over 100% casualties. A steady stream of replacements is your answer.
"Korea the country at the end of WW-2 was still very primitive, frozen in time for hundreds of years. Soldiers were advised to never drink the water or eat anything that grew on or under the ground. The reason was that everything that grew on or under the ground was very likely fertilized with human waste. This was their way; this was their life."
Published by Covenant Books of Murrells Inlet, South Carolina, Carlos R. Smith's new book is a compelling manuscript designed to expose and put to rest the conflict characterization of war. Here we witness a man's life journey from his home country to wars and back.
Readers can purchase "Korea" at bookstores everywhere, or online at the Apple iTunes Store, Amazon, or Barnes & Noble.
Covenant Books is an international Christian owned and operated publishing house based in Murrells Inlet, South Carolina. Covenant Books specializes in all genres of work which appeal to the Christian market. For additional information or media inquiries, contact Covenant Books at 843-507-8373.
Source: Covenant Books