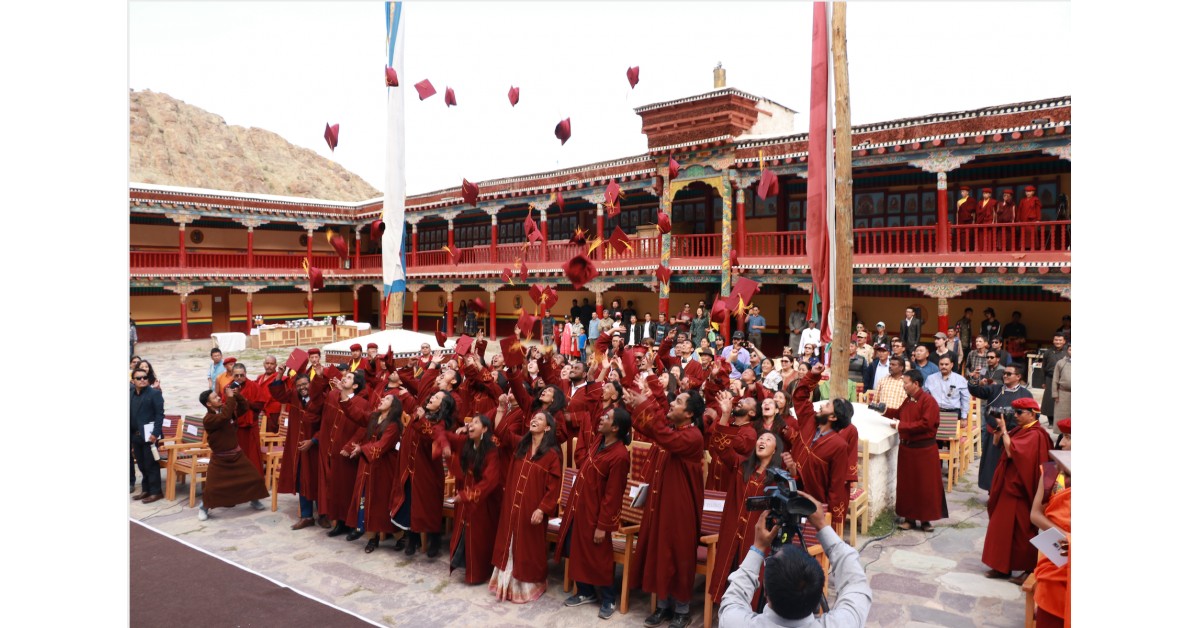 As India Suffers From Rising Unemployment from COVID and Ladakh Gains Union Territory Status, Naropa Fellowship Grooms a New Generation of Job Creators in Ladakh
Press Release – updated: Sep 3, 2020 15:00 EDT
HEMIS, India, September 3, 2020 (Newswire.com) – The Naropa Fellowship will host its annual Impact Summit on September 7-12 for its Fellows to showcase their entrepreneurial ideas to industry leaders, investors and accelerators. The Naropa Fellowship grooms the next generation of Himalayan leaders to be agents of change and job creators during a time of global GDP contraction and record-breaking unemployment. The Summit fosters mentoring relationships for Fellows too – many of whom are first-generation learners. 
The Naropa Fellowship's curriculum includes hands-on Live Action Projects (LAP) which encourages the Fellows to design sustainable entrepreneurial solutions for the local community in Ladakh and for the Himalayas writ large. The culmination of these efforts takes place at the Naropa Impact Summit, where the Fellows will pitch their startup ideas to industry leaders and investors such as Kartik Desai (Executive Director, Asha Impact), Dr. Aoife Brophy Haney (research lecturer at SSEE and Saïd Business School), and others.  
The co-founder of the Naropa Fellowship, His Eminence Drukpa Thuksey Rinpoche, says, "As a Ladakhi, I urge the youth of the Himalayas to be part of the solution, to create jobs, to create opportunities, to protect our communities – in short, to be guardians of the Himalayas and of India."
About Naropa Fellowship
Inspired by His Holiness the Gyalwang Drukpa – the head of the Drukpa Lineage of Indian Buddhism – the Naropa Fellowship was co-founded by His Eminence Drukpa Thuksey Rinpoche and Dr. Pramath Raj Sinha in 2018. The Fellowship is a one-year, fully residential, post-graduate, academic program in Hemis, Ladakh. The program focuses on creating and grooming agents of change who will spark economies in Ladakh and beyond and safeguard Himalayan resources. The program addresses the region's rising challenges of unemployment, brain drain, and cultural erosion.
naropafellowship.org​​
About Live to Love
​​Live to Love International is a non-profit serving the people and resources of the Himalayas and supports the Naropa Fellowship.
livetolove.org
Source: Naropa Fellowship