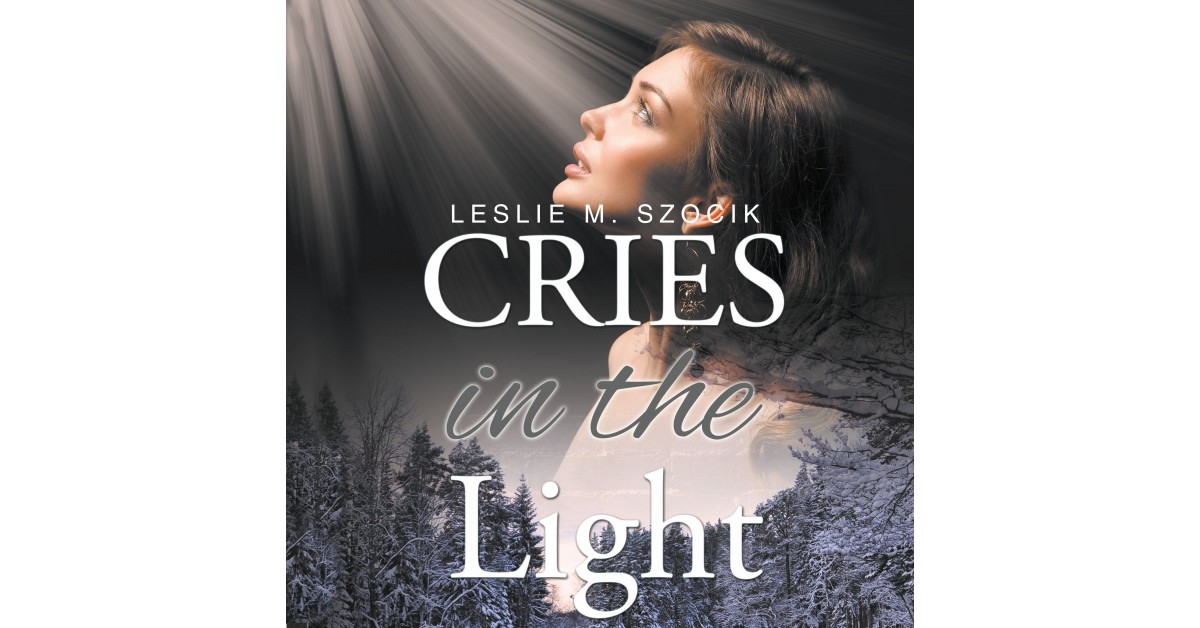 Recent audiobook release "Cries in the Light" from Audiobook Network author Leslie M. Szocik tells the thrilling tale of Roger and Ann Jacobson, a couple living in the quiet countryside of Massachusetts who becomes involved with a string of murders, culminating with the murder of Roger's chief accountant.
Press Release – updated: Sep 2, 2020 06:00 EDT
SANDY LEVEL, Va., September 2, 2020 (Newswire.com) – Leslie M. Szocik, a native of rural Massachusetts, has completed her new audiobook, "Cries in the Light," a thrilling story about a couple in the Massachusetts countryside who becomes implicated in a violent murder.
Szocik's new audiobook is published by Audiobook Network, and it is a fascinating tale that takes the reader on a journey through the gentle Massachusetts countryside saturated with deadly secrets. Roger and Ann Jacobson live in rural Massachusetts. Roger owns a successful accounting firm, and Ann is a columnist at the local newspaper. Roger is demanding and domineering of Ann's every move, which creates friction in their relationship. Ann is a quietly powerful woman who has experienced increasingly vivid dreams that reveal glimpses of frightening truths.
Roger's chief accountant, James Talbot, is a womanizer suspected of engaging in a scandalous affair with the wife of one of the firm's biggest clients, placing Roger in the unenviable position of choosing between his best accountant and an important client. One day, James is found murdered, the latest in a string of vicious murders connected to the Jacobson household. As evidence begins to pile up, the mystery becomes even more unpredictable and suspenseful in this thrilling audiobook.
Listeners can purchase the audiobook edition of "Cries in the Light" by Leslie M. Szocik through Audible, the Apple iTunes Store, or Amazon. 
Audiobooks are the fastest-growing segment in the digital publishing industry. According to The Infinite Dial 2019, 50% of Americans age 12 and older have listened to an audiobook. This huge growth can be partly attributed to increased listening in cars, which surpassed the home as the #1 audiobook listening location in the 2019 survey. Smart speaker proliferation also bodes well for future listening growth and more mainstream listening. 
Audiobook Network, Inc. (ABN) is a full-service audiobook publishing company that transforms authors' books or eBooks to life through audio narration. ABN handles, narration, production, audio editing, digital formatting, distribution, promotion, and royalty collections all under one roof. For additional information or media inquiries, contact Audiobook Network at 866-296-7774.
Source: Audiobook Network