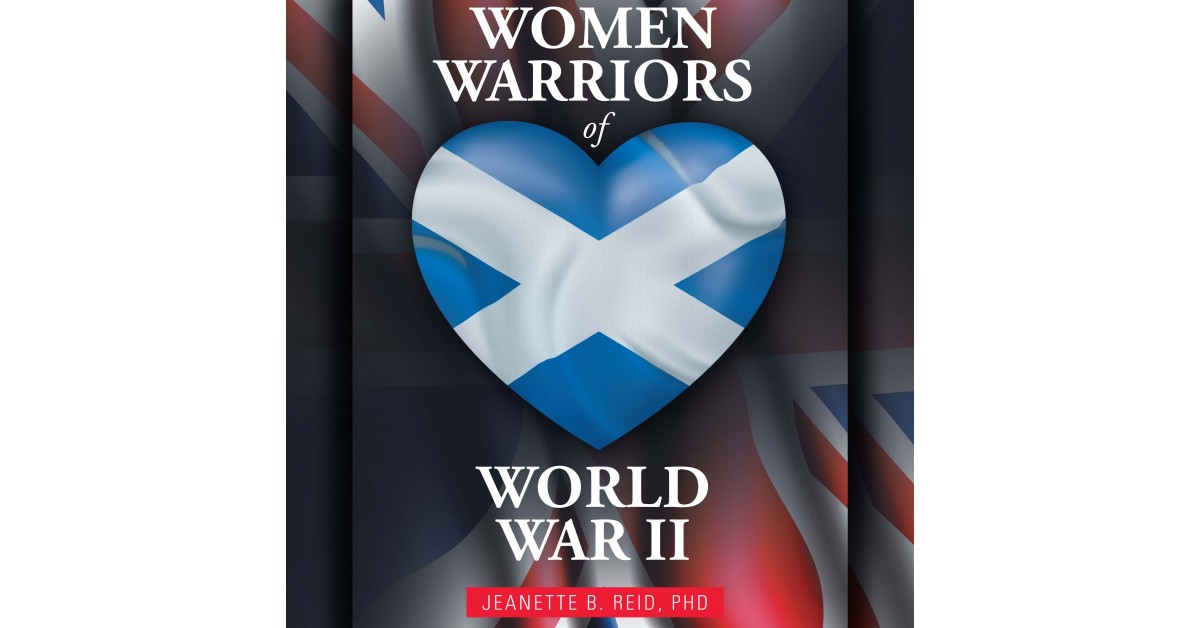 Recent audiobook release "Women Warriors of WWII" from Audiobook Network author Jeanette B. Reid, PhD, provides a captivating and completely factual telling of the women, mostly Scottish women, who kept Britain alive during the devastating period of World War II, as told through the actual stories of the women of Scotland.
Press Release – updated: Sep 2, 2020 06:00 EDT
GULFPORT, Fla., September 2, 2020 (Newswire.com) – Jeanette B. Reid, PhD, a recently retired psychotherapist, recounts the incredible story of the true warriors of World War II—Scottish women. She has completed her new audiobook, "Women Warriors of WWII," which is a captivating account that discusses the true stories of the women who kept the United Kingdom afloat during World War II.
"Writing this book has been both a challenge and a wonderful experience. Looking into the lives of some very young innocent girls who were called upon to do extraordinary things was incredible at the very least. What they did was unimaginable and astounding at times. Yet they did what they had to do without a second thought—without questioning themselves, but taking advantage of the situation and growing with the challenges," writes Dr. Reid. "Finding all these women willing and able to tell their stories of their service in the war was remarkable! The youngest was eighty-four and the eldest ninety-seven. Some were extremely sharp, never missing a beat. But, also, making a connection with the daughters of the women who served and hearing their experiences was not only exhilarating but absolutely awe-inspiring. All came alive while describing that special time in their lives."
In 1939, war was imminent for the people of Britain. It was becoming increasingly evident that every able-bodied man would be needed on the battlefront, and that it would be left to the women to take over the men's abandoned jobs. The women were left to provide food, wood, and artillery; build ships; work in factories; drive 18-wheelers; and, most crucially, provide protection for their children and elderly. Doing all of these things were previously unimaginable for the women of Britain, but they stepped up and helped save their country.
Dr. Reid's new audiobook is published by Audiobook Network, and it is a fascinating book that takes the reader on true stories of these Scottish women who met these challenges and took over these important jobs. Through these sacrifices and perseverance, these women kept Scotland and Britain alive during the war and changed the course of history.
Listeners can purchase the audiobook edition of "Women Warriors of WWII" by Jeanette B. Reid, PhD, through Audible, the Apple iTunes store, or Amazon. 
Audiobooks are the fastest-growing segment in the digital publishing industry. According to The Infinite Dial 2019, 50% of Americans age 12 and older have listened to an audiobook. This huge growth can be partly attributed to increased listening in cars, which surpassed the home as the #1 audiobook listening location in the 2019 survey. Smart speaker proliferation also bodes well for future listening growth and more mainstream listening. 
Audiobook Network, Inc. (ABN) is a full-service audiobook publishing company that transforms authors' books or eBooks to life through audio narration. ABN handles, narration, production, audio editing, digital formatting, distribution, promotion, and royalty collections all under one roof. For additional information or media inquiries, contact Audiobook Network at 866-296-7774.
Source: Audiobook Network