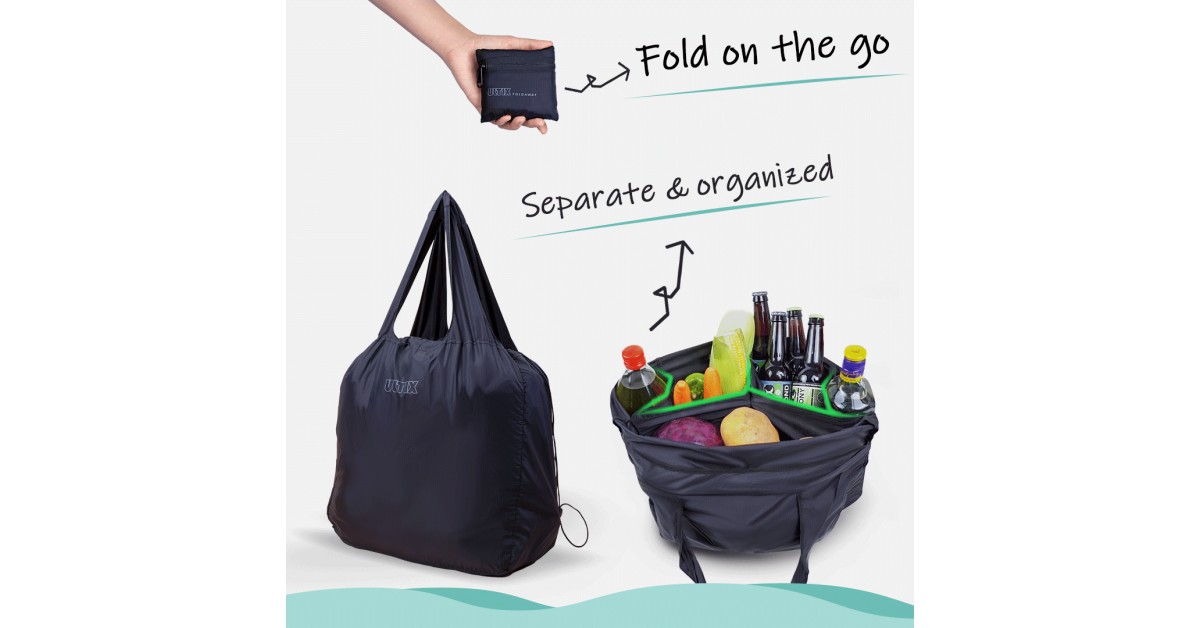 Ultix Outdoors Ltd designs the best reusable shopping bag 'SuperCarrier,' which is combined with rugged, space-saving engineering and clever urban design
Press Release – updated: Aug 31, 2020 10:00 EDT
LONDON, August 31, 2020 (Newswire.com) – Recent figures claim that, as a species, everyone accounts for 700 plastic bags a year each, a stat which is wreaking havoc on the environment. Without still accepting plastic and paper bags from grocery store clerks, it's time to make a change. The SuperCarrier bag is machine washable. Toss them right into the washer and save time. People can reuse them and reduce their carbon footprint and plastic usage by owning SuperCarrier bags. By creating a bag that is stylish, flexible, and almost indestructible, people can help reduce that number and make the planet a better place for future generations.​
"The idea for SuperCarrier came from our work in the outdoors sector. We wondered what would happen if we applied what we knew about pursuits like mountain biking and hiking to everyday life. Imagine a bag designed to cope with mountain peaks, blizzards, and daily use let loose on the High Street. Well, that bag is SuperCarrier," says designer Kelly Chen.
The SuperCarrier is the ultimate adaptable bag. It's perfect to use as an overnight bag, a simple grocery bag, an organizer or day bag, or road-trip-essentials carryall. 
SuperCarrier in a nutshell:
● It's Super Strong: SuperCarrier can handle loads up to 100lbs/25kgs.
● It's Modular: SuperCarrier has five separate compartments so people can choose to use or just ignore them. That way if they need to keep things apart, they can just use one of the sections.
● It Holds Its Shape: SuperCarrier has a clever semi-rigid design. which means it stays upright, unlike traditional shopping bags. This means it's easy to pack groceries, and it won't spill shopping items all over the back of the car on the way home.
● It Has Shoulder Straps: SuperCarrier has tough, comfortable shoulder straps to spread the weight of heavy loads.
● It's a Bag for Any Adventure: Take it to the beach, take it to the shops, take it on holiday, take it to the moon.
SuperCarrier launched on Kickstarter on Aug. 12, 2020. Early bird pledges are now available from £18, and worldwide deliveries are expected to take place during December 2020. For more information about SuperCarrier or to make a pledge, visit the SuperCarrier Kickstarter campaign.
CLICK HERE for Media Pack.
To find out more, please contact: contact@ultixoutdoors.com.
Source: Ultix Outdoors Ltd